Why Hire a Honolulu Property Management Company for Your Vacation Rental on Oahu
Renting out a vacation property on Oahu is an important investment decision. The island is constantly welcoming new visitors and tourists, and you won't have any trouble earning money when you have hospitable services and a well-maintained home.
Instead of sacrificing your free time to follow up on the daily needs of your vacation rental property and its guests, work with professional Honolulu property managers who can take care of every detail expertly and efficiently.
At HappyVacations, we do more than manage your Oahu vacation rental. We help increase its performance and profitability. Below are some of the reasons to talk to us about managing your short-term rental.
Reliable Income for Your Honolulu Vacation Rental
We know the local rental market, specifically the Oahu vacation rental market. We also understand how to provide a fantastic rental experience to your guests, which leads to great reviews and return visits. Our main goal is to help you achieve maximum profitability with your Honolulu vacation home.
For more than 15 years, we've been working with homeowners who want to earn more money on their investment properties. We've seen some great results, and some of the reasons that professional management can help you earn more include:
Understanding the local market allows us to price your vacation rental competitively.
Our 24/7 availability for emergencies means your guests will always have whatever they need during their stay.
We work with fantastic maintenance and cleaning vendors who work quickly to prepare your home for new guests as frequently as necessary.
Strategic marketing and online technology allows us to increase occupancy rates all year long.
It's easy to lose money when you're renting out your own vacation property due to pricing, vacancies, or delays due to repairs and cleaning. Don't let this interfere with your property's potential. Professional Honolulu property managers can rent out your vacation property for more money and with fewer vacancies.
Maintaining Your Oahu Investment Property
High standards and preventative maintenance are part of our vacation management plan. We know your guests will be looking for clean, comfortable furniture and amenities. We work hard to deliver this to your guests so they have a great experience and in turn, leave excellent reviews. Repairs are taken care of quickly and cost-effectively. Cleaning crews are in and out between every guest. We pay attention to the condition of furniture, linens, and all the little details that make a good stay even better.
If something needs to be fixed during a stay, we'll dispatch our qualified team to take care of any repairs or replacements. We'll do this while minimizing the inconvenience to the guests, ensuring that the necessary maintenance is taken care of and the tenants continue to enjoy an outstanding vacation experience.
Managing the Logistical Details as Guests Come and Go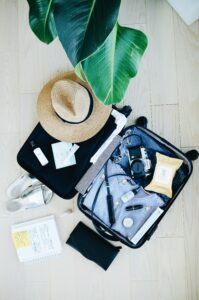 Vacation rentals have their own unique challenges. Turnovers are far higher than long term rental properties, and keeping your property occupied requires good marketing, outstanding customer service, and a commitment to open and transparent communication.
We target visitors traveling to Oahu and showcase our positive reviews. We take care of booking the property, the check-in process, collecting deposits and fees, and following up with guests to make sure they have a perfect holiday while staying in your home.
Whether you're new to owning a vacation home or you can't seem to keep up with the details, contact a Honolulu vacation management company to help you have a better and more profitable experience. Start with us – we'd love to tell you more about how we can help at HappyVacations.