Options Oahu Owners Have for Giving Access to their Guests
Managing a vacation rental is a huge responsibility, especially if the property owner lives outside Oahu. Several people prefer staying at vacation rentals in Hawaii as compared to living in a hotel. Vacation rentals provide their guests with a disturbance-free experience and much-valued privacy.
Areas like Waikiki, Honolulu, and Kailua/Lanikai see a large influx of tourists every year. It has led to the increasing popularity of vacation rentals. As a property owner, you need to ensure that your Oahu vacation rental is safe, secure, and easily accessible to your renters.
So, how do you make sure to provide a hassle-free check-in process to your guests?
Since most of your guests are likely to be people visiting Oahu for the first time, your vacation rental needs to create a favorable impression on them. First impressions for renters include the security of your vacation rental, your guest access process, and its convenience.
In this scenario, following an effective guest access strategy can be of great help. Design a flexible check-in policy that can adapt to any change of plans. It must undercut the awkwardness and should be professional and safe.
Here are a few fool-proof ways to provide easy guest access.
Key Handoff in Person
A lot of hosts and property owners prefer handing off the key to their guests in person. While this gives the renter a personal experience, it can also be inconvenient at times. If either of the parties cannot arrive at the vacation rental as scheduled, it can be awkward.
Therefore, adopting an alternative method for handing off the key that accommodates the requirements of such circumstances is a must. It can help you get in the good books of your tenant.
Self-Check-In
Another way to guarantee straightforward access is by having your guests self-check-in. The process minimizes the need for you to schedule timings and meet them for a key handoff. As many people prefer directly checking in, they can gain access to the vacation rental with the help of a key lockbox, smart lock, or via a keypad.
For self-check-ins, you, as the property owner or host, will have to share the password or access code for the property in advance.
Smart Lock Access
Smart locks are one of the most secure choices for ensuring an easy check-in process. With these, you can generate a different code for each reservation in your rental. You can remotely create a code for every new guest with the help of a smartphone or any smart device.
You can share this access code with the guests in advance to ensure complete privacy and easy access. Additionally, you can customize the code to expire after their stay on your Oahu vacation rental to guarantee maximum safety and privacy to your next tenants.
Back Up Smart Lock Access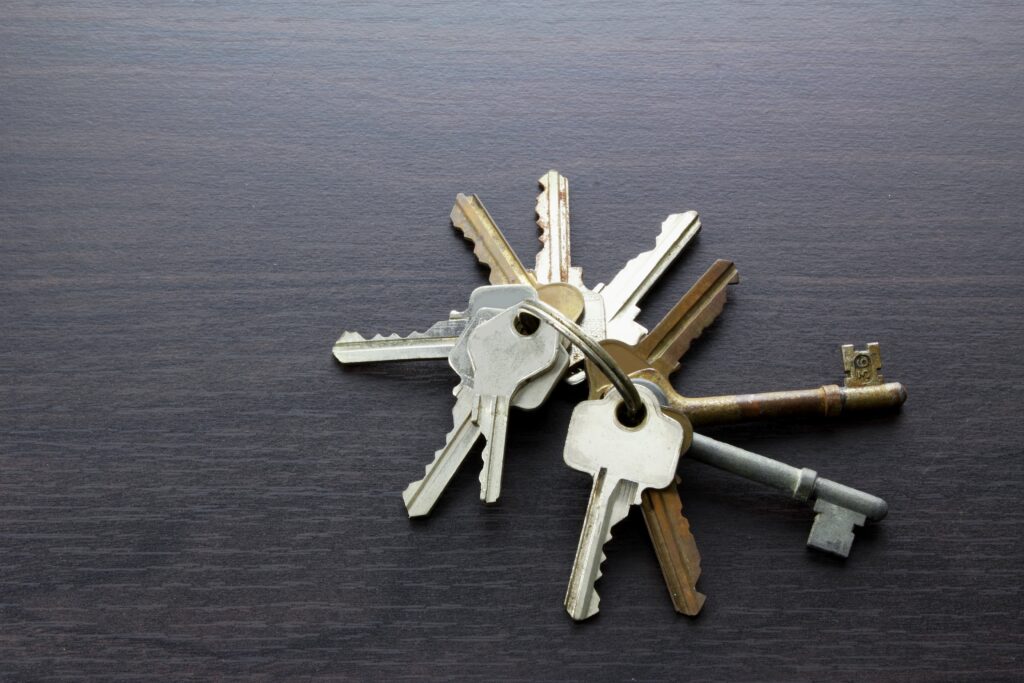 Even if you have a smart lock installed to ensure convenient access to your vacation rental, it is always best to prepare for an emergency. It would be best to have a secure lockbox with a backup key in an emergency such as a power failure or a technical difficulty. A lockbox is used to open the lock manually.
You can inform tenants about the lockbox's location and include the local repairman's contact number for emergencies. Lockboxes can be easily programmed with a code and can also be opened with a mobile app.
As an Oahu vacation property owner, it is your job to make your guests' stay as smooth and enjoyable as possible. A majority of it depends on how secure and easy it is to access your rental unit. Even though you might take all the necessary steps to provide easy access, consulting a professional company can ensure maximum security and seamless property access.
At Happy Vacations, we deal effectively with providing easy, quick, and secure access to vacation renters. Our professionals ensure that your guests have a hassle-free stay, from check-in to check out. For more information about streamlining rental access handovers, contact us at Happy Vacations.