Are You Properly Pricing Your Oahu Vacation Rental?
The island of Oahu has seen a substantial increase in vacation rentals over the last few years. With the gathering place attracting travelers and tourists worldwide, the demand for vacation rentals has seen a swift growth. The popularity of the island has also contributed to a rise in competition in its vacation rental market.
The amount you are going to generate from your Oahu rental property depends on how well you have priced it. Many people start by offering cheaper rates and find it difficult to afford the repairs and upkeep of the rental property.
Therefore, before you decide on a rate for your rental unit, you need to evaluate if you are setting a fair rate. Considering the following factors may help you select an appropriate price for the unit.
Determine The Value of Your Investment
Before you choose your daily rent price, you have to calculate the value of your asset. It includes estimating your rental property's current market value and other improvements you made in preparing the house for renting out. This can include repairs, flooring improvements, new cabinets, paint jobs, or other refurbishments you have made in the vacation rental to attract guests.
How Are the Competitors Holding Up?
Another effective way to set the correct pricing is by comparing the potential price of your rental with similar properties in the neighborhood. It can help you in determining fair prices.
Additionally, the pricing of vacation properties changes with every season. For example, the daily rent you receive in busier months like August and December is usually higher compared to slower months like October.
Implement An Effective Pricing Strategy
There are many pricing strategies you can implement for fixing a reasonable price for your Oahu property. Depending on how big your property is, its additional amenities, and its location, you can choose either of the following strategies.
One of the most common strategies property owners use is the price per night pricing model. With this, you can charge tenants a specific amount for each night. It is the easiest strategy to implement and manage and is also used on most online booking platforms.
Derived pricing refers to charging your tenants on a per person basis. Also known as Price per guest, it requires you to set a base rate for a specific number of tenants (most commonly 2) and then charge extra for every additional guest. Derived pricing allows you to generate a significantly higher income for a large number of tenants. This is less traditional and some guests may find this method confusing.
By offering discounts for more extended stays, this pricing strategy ensures minimized property vacancy. It also allows you to provide your tenants with options for a shorter stay.
A vacation rental that offers discounts becomes an instant hit among guests. You can offer Early Bird or Last Minute discounts if you want more bookings to ensure a low vacancy rate in the near future. You can also offer discounts for people from a specific area or a specific age group.
Align Your Investment Goals
Once you have thoroughly analyzed your property based on the abovementioned factors, you need to make sure that the outcome aligns with your investment goals. Ask yourself if this meets your financial goals and will you gain surplus profit after deducting the preparation and maintenance costs from the set price. The rate that best suits all your criteria and requirements should be the appropriate price for your Oahu rental.
The marketability of your Oahu vacation rental and the ROI it generates is determined by how appropriately it has been priced. Even though you can price your vacation rental by yourself, consulting a professional with significant experience in the field can be beneficial.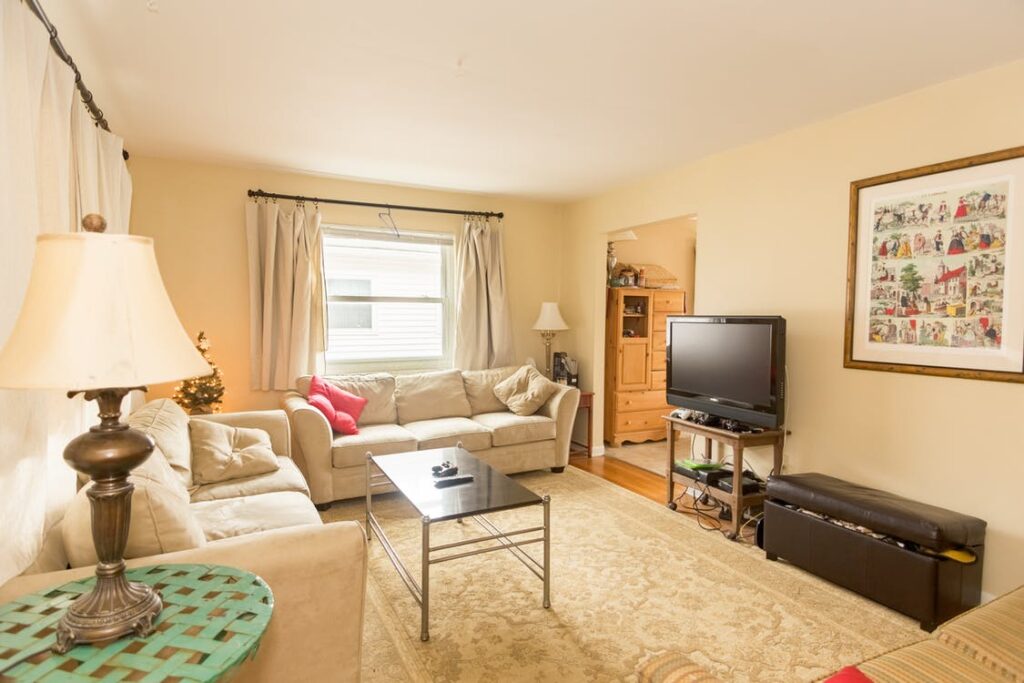 At Happy Vacations, we pride ourselves on our knowledge of the local real estate market and can help you attain the maximum revenue potential of your Oahu vacation rental. For further information, contact us at Happy Vacations.